Jennifer Goertz is a scientist who has a passion for helping families and communities impacted by food allergies. Formerly Code Ana's Community Liaison, Jennifer gracefully led Code Ana's community communications and helped schools work through our Med-E Ready program. She is now dedicating time to science as she pursues her Ph.D. in neuroscience and oversees various projects to grow our reach and impact. 
Dr. Alice Hoyt is a board-certified allergist & immunologist, internist, and pediatrician. Before starting her food allergy-focused practice in New Orleans, she worked at world-renowned institutions such as Vanderbilt University and Cleveland Clinic. Dr. Hoyt developed the Code Ana Program in 2016, and it was adopted by multiple local schools. The program continued to grow, and to support the Code Ana Program and like efforts, she recruited a motivated group of friends and colleagues to build The Teal Schoolhouse. Her vision is for all schools to have Code Ana and optimize safety for all students.
Dr. Walter Hoyt is a board-certified pediatric cardiologist, adult-congenital cardiologist, and pediatrician. He specializes in pediatric and adult-congenital electrophysiology. Dr. Hoyt has presented his research across the country and has a special passion for helping young athletes be heart-healthy in their sports of choice. This clinical and research expertise is a tremendous asset to The Teal Schoolhouse's mission to provide evidence-based medical information for  non-medical settings.
Pamela Lestage obtained her Masters in Business Administration from the prestigious Ourso College of Business then shared her talents working for a non-profit organization as the development manager. After starting a family, she focused her attention at home and now spends her time volunteering at her children's schools. Since her daughter was diagnosed with peanut allergy as a young toddler, Pamela has made it her mission to learn all there is to know about food allergies in order to help promote awareness and education.
Dr. Jesse Persily is a urology resident at NYU and is passionate about team-based approaches for best-possible clinical outcomes. This is unsurprising given his previous role as Code Ana's Chief of Operations, leading the implementation of the Code Ana School Program at local schools. Dr. Persily is excited to continue to help scale Code Ana's programs while serving as a mentor to new Code Ana team members.
Alexis Menasco, MSHCM, BS
Alexis serves as Code Ana's Projects Specialist. Since earning her Masters in Healthcare Management, she has also served as a practice manager for a food allergy practice. Alexis is passionate about helping others who are impacted by food allergy and increasing food allergy awareness and education throughout the community.
Megan has worked with Code Ana in different capacities since 2017. As a medical student at Eastern Virginia Medical School, she is passionate about food allergy advocacy, medical emergency education, and serving her local community.
Kelly holds degrees in marketing, advertising, and anthropology. A leading entrepreneur in her field, she owns and operates thirty Panera Bakery Cafes across five states. She is a dedicated philanthropist for pediatric and allergy causes across the country, and her daughter's food allergy drives Kelly's passion for food allergy awareness.
Madison has worked with Code Ana since 2017 and formerly served as the Code Ana Program Director. She enjoys advocating on behalf of food allergy families, especially in her work studying the heterogeneity of stock epinephrine legislation for anaphylaxis in the United States. Madison is continuing her work with Code Ana while in medical school.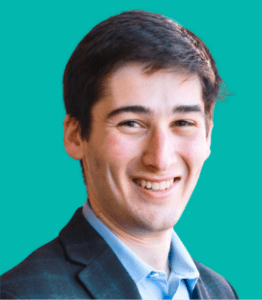 Michael has been working with Code Ana since 2017 and most recently as Code Ana's Program Director. He is critical in supporting learners as they engage with the program, especially through Code Ana's Learning Portal. As a research coordinator in a renowned food allergy lab in Boston, Michael sees the multiple sides of a family's medical joinery. He is excited to continue helping Code Ana support food allergy and medical emergency education.
Thamiris Palacios-Kibler, DO
Dr. Palacios-Kibler is a board-certified allergist, immunologist, and internist. She is an active member of professional societies and has presented her allergy research across the country. She has worked with Dr. Hoyt since the inception of Code Ana and helped secure the first grant funding to support the program. Dr. Palacios-Kibler regularly communicates with allergy colleagues across the United States and provides guidance to expert allergists who wish to participate in Code Ana.
Based in New Orleans, Sarah Jane works with educators and communities across the country to make all spaces safer for children. With a background in education and youth development programs, she knows the gaps that are in communities for medical emergency recognition and response. 
She ensures that all Code Ana learners have optimal learning experiences and works alongside the organization's leadership in program development and implementation. Along with education, she is a fierce advocate for medical emergency preparedness through policy and legislative changes. 
Consultants & Collaborators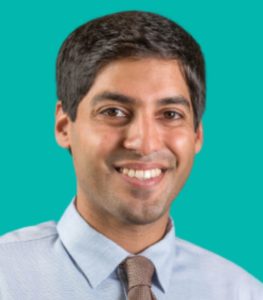 Dr. Abreo is a Pediatric Allergist and Immunologist at the Children's Hospital New Orleans and Assistant Professor of Pediatrics at Louisiana State University Health Sciences Center in New Orleans. Dr. Abreo has a specific interest in eosinophilic esophagitis, and currently co-leads the multidisciplinary Eosinophilic Gastrointestinal Disorders Clinic at Children's Hospital New Orleans. He also has an interest in school health policy and previously served as medical director of a public charter school system in Nashville, TN.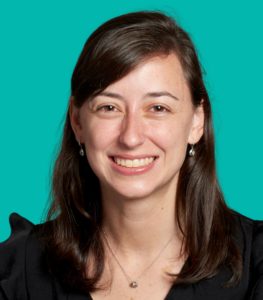 Dr. Mary Grace Baker is a board-certified allergist & immunologist and pediatrician who practices at Mt. Sinai in New York. When she is not serving patients through excellent clinical care, Dr. Baker engages in food allergy research and in food allergy education. Dr. Baker enjoys serving her community through teaching early childcare professionals, especially through Code Ana's Virtual Epinephrine Workshops. During these workshops, she provides education on food allergy and anaphylaxis including how to prevent and recognize a severe allergic reaction as well as how to use an epinephrine auto-injector. 
Dr. Kaman is an allergist, immunologist, and board-certified pediatrician. In 2021, Dr. Kaman was awarded The Allergists' Foundation Community Grant from the American College of Allergy and Immunology. Her goals aligned with Code Ana's, and she enthusiastically began a partnership with Dr. Hoyt and the Code Ana Program. Through their joint program, The LEARN Early Project, they aim to improve the safety of food-allergic children in Head Start programs across the country.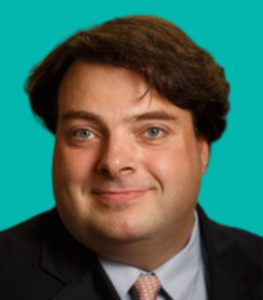 Conrad Meyer, JD MHA FACHE
Conrad is board-certified in health law and focuses his practice on advising health care providers on health care regulatory compliance matters as well as professional liability/licensure issues. He has been working with the Code Ana Team since 2018 and helps Code Ana with compliance measures. He also provides guidance on potential service programs and assists in the development of new partnership agreements. Mr. Meyer also hosts the popular podcast Health Law Talk, which addresses various legal issues and current events surrounding healthcare topics.
Claire is an MD/MPH student at Tulane University and plans to pursue pediatric emergency medicine. Her MPH concentration is in Disaster Management, and she hopes to dedicate her career to mitigating the impacts of climate change on human health. Claire has assisted with Code Ana's efforts to prepare medical students to volunteer at mass vaccination sites and combat vaccine hesitancy. She was also involved in the organization's response to Hurricane Ida. Claire studied Human Biology at the University of Virginia, and she has held positions as a Population Health Project Manager at Epic and the Medical Liaison at Camp Holiday Trails.
Dr. Shah is a board-certified allergist, immunologist, and internist who practices at Cleveland Clinic. In addition to providing clinical care for patients, she is passionate about community education and interventions, especially related to allergic conditions. Dr. Shah leads Code Ana's Virtual Epinephrine Workshops with early childcare professionals, teaching how to recognize and respond to allergy emergencies. She also leads the Cleveland area in providing prescriptions for stock-epinephrine to schools as well as important anaphylaxis education and epinephrine training.
Dr. Zimmerman is a Learning Engineer for Continuing Education at the University of Virginia School of Medicine and School of Nursing. Dr. Zimmerman has a track record of working with healthcare professionals and research scientists to develop and provide innovative and engaging learning opportunities for multidisciplinary audiences. She specializes in jointly accredited in-person and online activities that exhibit best practices in adult learning principles. She uses these skills to help The Teal Schoolhouse provide the finest educational opportunities for learners at all levels, with a specific focus on medical professionals.